About Us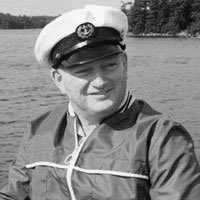 Ed Campbell
We're a family owned business that has been in operation since the late 1970's. Our company has developed a reputation for producing many beautiful cottages and boathouses on Muskoka Lakes, and for conducting business with honesty and integrity. The company was founded by Ed, and Tom has worked with his dad from the early days of the business, developing a working knowledge of the operation through hands-on experience and the teachings of many skilled carpenters.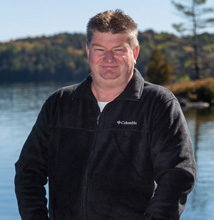 Tom Campbell
Tom and Laurie now look after the day to day running of the business in the tradition that Ed started over 35 years ago. We have worked with numerous architects and designers from Ontario, the States and further abroad, to help our clients realize their building dreams. Our team consists of a number of skilled master carpenters and laborers, with years of experience. From framing to roofing to fine finish trim work, we are involved in all aspects of the project. We use many qualified and highly skilled sub-contractors, with whom we work exclusively, to provide our clients with quality craftsmanship and fine detail in the finished product. When the project is done, we stand behind our work and make every effort to ensure that the client is completely satisfied, providing quality service thereafter. We feel that communication between our company and the client is the key to a successful working relationship.
We cannot say enough about the quality of materials and workmanship
Paul & Beverley M
Read more...
We want to express our appreciation to Tom Campbell and Ed Campbell Construction for making our cottage dream a reality and for making the design and construction process such a positive and memorable experience. We cannot say enough about the quality of materials and workmanship in our cottage, boathouse and bunkie. They are an excellent contractor who stays on schedule, within budget and delivers a quality product.
Paul & Beverley M